Get a comprehensive evaluation of your RIA's online presence.
Learn why your prospective clients aren't finding you on Google. Learn how to generate engagement without having to pay for expensive advertising. Learn why your website doesn't generate traffic and leads like you thought it would. Learn why your competitors seem to show up for coveted keywords.
With our audit and the subsequent plan of action we build for you, you'll have a complete picture of your current online presence and a roadmap to help you do the things you need to do to help your RIA achieve a strong presence in your market.

Here's What We Audit
Once you request your online audit we will ask you to share some details about your online presence. We will take this data and initiate the following:
Comprehensive Website Review
Editorial content review
SEO factors – on page and off page
Social profile review
Overall brand positioning
Here's What We Include in the Findings
After we conduct our research we will deliver a full report in a one-on-one video meeting that will also include:
Roadmap to fix critical elements
Overview of what's working
Highest priority elements to address
Recommendations for optimizing your online presence
Summary plan of action for your online presence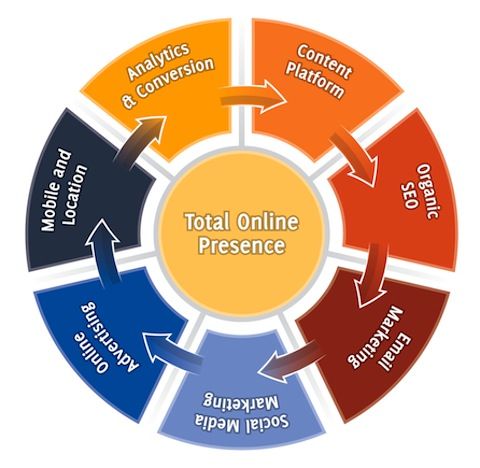 The plan and reports we provide are yours to keep and share with your team or any other marketing professional.
Estimated time to deliver your audit and action plan is 2 weeks after completing our first meeting.
Take action and grow your RIA by starting with a Total Online Presence Audit.
Price: $325