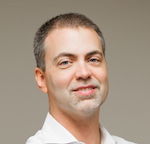 Your logo is a visual identifier for your business. It is meant to represent your personality, your services, the "vibe" of your RIA and set you apart as unique and special.
Unfortunately, the business & finance world is filled with mediocre and even terrible logos. It's not easy to create a logo that stands out and communicates professionalism.
So what makes a good logo? How do you get a good logo for your RIA without spending a fortune on it? Let's discuss what makes a logo strong (and what not to do).